Complete Data Mobility for Hybrid Cloud.
Request a Demo Now
Struggling with complex, inefficient, and costly incumbent data movement solutions, lengthy transfer times, and troubles with optimizing your environment for the hybrid cloud?
Zettar provides a hybrid-cloud-native and API-enabled software platform that is simple, scalable, and efficient, all with ground-breaking capabilities and savings.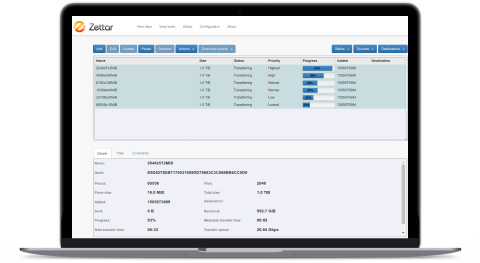 Join this live product demo to learn how to:
See The Power of Zettar zx for Yourself