The Unified Data Mover: Simple, Cost-Effective, Runs Everywhere
Unmatched Speed, Scalability, and Efficiency for Generative AI, Large Language Models, and Large-Scale Image Processing.
Trusted by Leading Global Organizations & Partners

Zettar's unique unified data mover enables real-time decision-making at any data rate.

Zettar's data mover, embedded in DPUs and IPUs, excels and is eco-friendly.

Zettar and WWT partner to manage data challenges for timely healthcare decisions.
Edge-Hybrid-Cloud Data Mobility
We provide a unified, simple, scalable, efficient, and versatile software data mover that enables all possible paths
for moving data in the file storage, private cloud, and public cloud, making them commutable and across any distance.
Transform Data into Business Currency Quickly
With Zettar, no fear to data gravity
Zettar zx provides high concurrency and extensive parallelism at storage, computing, and networking levels to boost the efficiency of moving data. It intelligently adjusts to the capabilities of the underlying Infrastructure to maximize data mobility. Data is a modern digital businesses currency. Zettar enables you to move data to where it is needed quickly, commutable too.
Move Your Data to Where You want it, Fast!
Migrating data between two sites, into public cloud storage, or for storage consolidation, and exponentially shortens transfer times with its record-setting efficiency and incremental sync for convergence.
From a set of retiring NASes to a set of new ones, or a parallel file system, or object storage. Stay current with the modern architecture of move to a new storage services.
Object storage for capacity; file storage for performance. You can have both transparently without any "vendor lock-in" due to the proprietary data format used by other tiering schemes.
Use a storage type best for the applications. Unlock the power of a true hybrid cloud for greater flexibility, productivity, and security.
Facility moves, moving data between two different file systems or adopting a new and better parallel file system.
Data moves not fast enough on-prem, across facilities, or between private and public clouds, in either file or object form? Zettar zx's efficiency and performance come in handy.
Moving data at scale and speed in the same cloud service provider, or different providers, for addressing the annoying vendor lock-in, application availability, cost, or regulation compliance.
Having problems buffering the output of many high-speed sensors or genome sequencers? Let Zettar zx parallel streaming handle them with its proven efficiency and performance.
Finding it's challenging to get the huge amounts of in-vehicle data out timely every day? Transporting the collected massive amounts of data for further processing seems to be formidable? Zettar zx's
efficient data transporting helps you meet the challenge.
Physical data shipping devices are a step up than shipping a huge number of drives directly. Nevertheless, the embedded software in such devices is a well known bottleneck. Let Zettar zx's rich and efficient storage interfaces boost the efficiency of such devices.
Why Enterprises Use Zettar
Intel/Zettar Healthcare and Life Sciences Podcast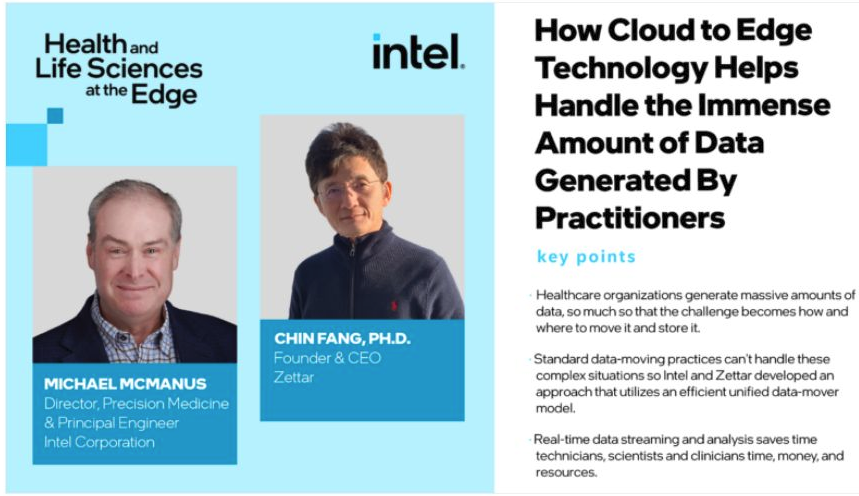 Speaker:
Dr. Michael J. McMIntel Corporation and Dr. Chin, Fang, CEO, Zettar Inc. 
January 17, 2023, Intel Healthcare and Life Sciences podcast
6X ESG Benefits via DPU/IPU with an Embedded Unified Data Mover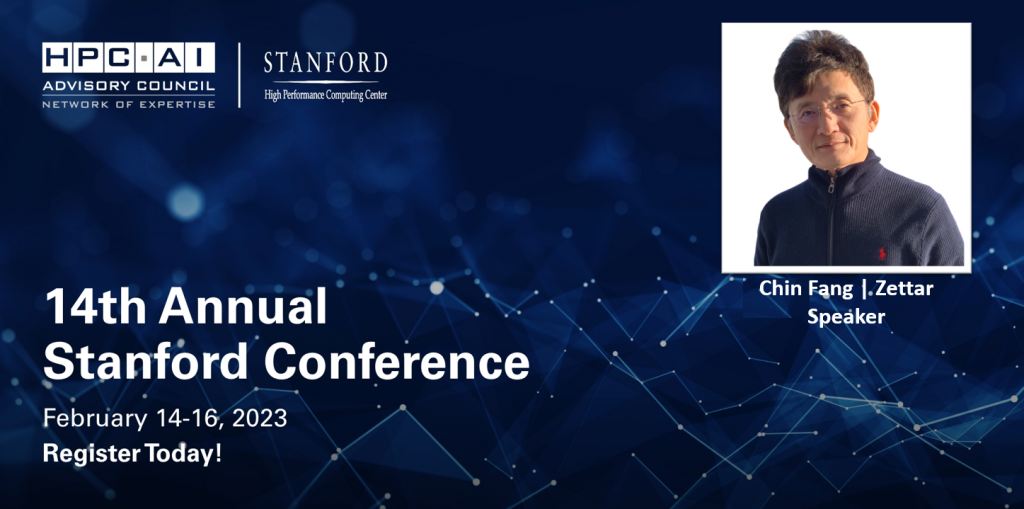 Speaker:
Dr. Chin, Fang, CEO, Zettar Inc. 
February 15, 2023, HPC-AI Advisory Council 14th Stanford Conference